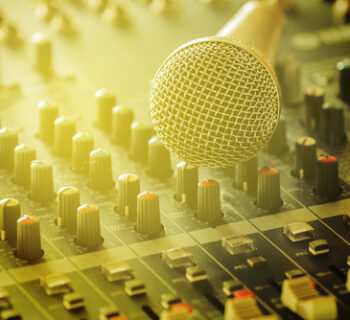 At House of Music Productions, we understand the importance of creating extraordinary event experiences. As an Atlanta-based professional production company, we specialize in transforming ordinary events into unforgettable moments. In this blog post, we will explore the various advantages of collaborating with us and how our expertise can elevate your event to new heights.
1. Expertise and Experience That Speaks for Itself
With years of experience in the industry, we have a team of experts who are passionate about event production. Our talented technicians, engineers, and designers have worked on numerous successful events and are well-versed in all aspects of production. We understand the intricacies involved in sound engineering, lighting design, stage set-up, and audio-visual requirements. Our expertise ensures that every technical aspect of your event is flawlessly executed, guaranteeing a seamless experience for you and your guests.
2. Tailored Solutions to Meet Your Unique Needs
We believe that every event is unique and deserves a customized approach. We work closely with our clients to understand their vision, objectives, and requirements. Whether you are organizing a corporate conference, live concert, or product launch, our team will collaborate with you to develop a strategic plan that covers all technical aspects of your event. Our tailored solutions ensure that your event reflects your brand, message, and desired atmosphere.
3. Cutting-Edge Equipment and Technology for Immersive Experiences
As a leading professional production company, we keep up with the latest trends and advancements in event technology. We provide access to state-of-the-art equipment that elevates the visual and auditory experience of your event. Our inventory includes top-of-the-line audio, visual, and lighting equipment that is meticulously maintained and operated by our skilled technicians. By utilizing the best tools for the job, we create immersive experiences that leave a lasting impression on your audience.
4. Stress-Free Event Execution, Leaving You to Enjoy the Moment
Organizing an event can be overwhelming, especially when it comes to managing the technical aspects. Partnering with us takes a significant load off your shoulders. Our team takes care of all the technical logistics, including designing the stage layout, coordinating with vendors, and managing rehearsals. This allows you to focus on other critical elements of your event, confident that the technical side is in capable hands. With our seamless execution, you can fully enjoy and engage with your event without any distractions.
5. Cost-Effective and Time-Efficient Solutions for Your Event
When you collaborate with us, you not only benefit from our expertise but also from our cost-effective and time-efficient solutions. We have established strong relationships with equipment suppliers and vendors, allowing us to secure better deals on rentals and services. This helps you save on costs while still achieving high-quality production value. Additionally, our efficient systems enable us to streamline the production process, ensuring that everything is delivered within the agreed timeline. By entrusting your event to professionals like us, you can allocate your time and resources more effectively and focus on enhancing other important aspects of your event.
Conclusion
Partnering with us can truly elevate your event to remarkable heights. With our expertise, tailored solutions, cutting-edge equipment, and stress-free execution, we have everything you need to create an extraordinary event experience. So, the next time you plan an event, trust House of Music Productions to transform it into an unforgettable moment. Let us take care of the technical details, while you enjoy the celebration with your guests.
Got Questions? Let Us Help!
For over 25 years, House of Music Productions has been providing audio-visual services with a focus on the southeast. Based out of Atlanta, Georgia, we have worked with companies and clients from coast to coast. Providing audio-visual equipment, support, and production management to clients of all sizes and all types from touring musicians, Fortune 500 companies, and corporate conventions, large or small. Our dedicated team of professionals is focused on you and your needs as a client. Managing your entire production or event from audio, lighting, video, stage, and custom design, the House of Music team can bring your vision and ideas to life. Our mission is to help you run a worry-free event. Contact us today to learn more about what we can do for you!