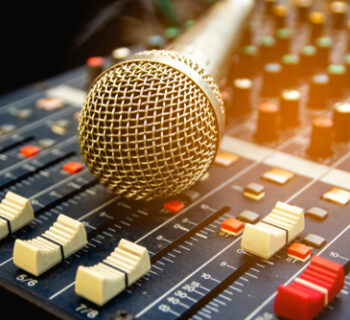 As the leading event production company in Atlanta, GA, House of Music Productions takes pride in delivering exceptional services to our clients. With our years of experience and commitment to excellence, we have become the go-to company for event planning and production in the region.
1. Introduction to House of Music Productions
At House of Music Productions, we understand that each event is unique and requires meticulous planning and flawless execution. Whether it's an intimate gathering or a large-scale production, we have the expertise and resources to bring your vision to life. From the initial brainstorming sessions to the final moments of the event, our team of professionals will work closely with you to ensure a memorable and successful event.
2. Our Services
We take great pride in offering a wide range of event solutions that are specially designed to make your gatherings truly exceptional. Our dedication to providing top-notch service is evident in our expertise in audio and visual production, where we utilize the latest technology and experienced technicians to deliver flawless sound and visuals. Moreover, our creative skills shine in the areas of lighting and stage design, allowing us to create immersive atmospheres that align perfectly with the theme of your event.
But that's not all – we also have an extensive network of talented live musicians and entertainers to keep your guests captivated. Additionally, our audio-visual rental options offer the flexibility necessary to meet your specific event requirements. We invite you to explore the variety of services we offer and let us turn your vision into an extraordinary reality.
Audio and Visual Production: With our state-of-the-art equipment and experienced audio and visual technicians, we ensure top-notch quality in sound and visual production. From setting up sound systems to creating captivating visuals, we pay attention to every detail to enhance the overall experience for your attendees.
Lighting and Stage Design: Our creative team will work closely with you to design a lighting and stage setup that reflects the mood and theme of your event. Our innovative lighting techniques and stunning stage design will create an ambiance that captivates your audience and leaves a lasting impression.
Live Music and Entertainment: We are proud to have a vast network of talented musicians and entertainers. From live bands to DJs, we provide a wide range of entertainment options to ensure that your event is filled with electrifying performances that keep your guests engaged and entertained.
Audio-Visual Rentals: If you are planning a smaller event or have specific technical requirements, our audio-visual rental services are just what you need. We offer a range of professional audio and visual equipment for rent, ensuring that you have everything necessary to create a memorable experience for your guests.
3. Types of Events
Music Concerts: With our extensive experience in the music industry, we are the top choice for organizing music concerts. From small intimate gigs to large-scale festivals, we have the expertise and resources to support artists and deliver exceptional concerts that leave attendees wanting more.
Corporate Meetings: Our team understands the importance of professionalism and attention to detail when it comes to corporate events. Whether it's an annual conference, a product launch, or a team-building seminar, we will handle every aspect of your corporate meeting, ensuring a seamless and impactful experience for all attendees.
Weddings and Social Events: Every couple dreams of a perfect wedding day, and our team takes pride in turning those dreams into reality. From venue selection to decor, from entertainment to catering, we will handle all aspects of your wedding planning, freeing you to enjoy every moment of your special day. We also excel in organizing social events such as birthdays, anniversaries, and galas, ensuring a memorable and remarkable experience for all.
Conclusion
House of Music Productions stands above the competition as the best event production company in Atlanta, GA. Our commitment to excellence, personalized services, and seamless execution have earned us the trust of our clients and the reputation as industry leaders. Whether it's a music concert, a corporate meeting, or a special occasion, our dedicated team will deliver an unforgettable event experience tailored to your unique requirements. Contact us today and let us bring your event to life!